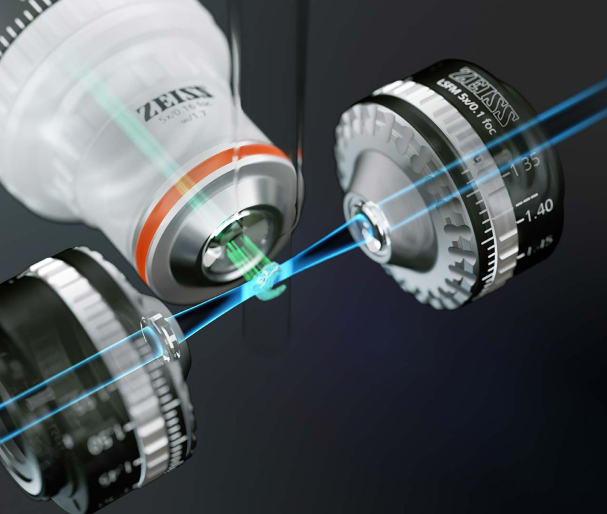 MICROSURGERY
ZEISS INTRAOPERATIVE FLUORESCENCE IMAGING
In challenging surgical procedures, visualization adjuncts are essential in making the right decisions at the right time. Integrated seamlessly in surgical microscopes and visualization systems, ZEISS Intraoperative Fluorescence solutions complement the optics and streamline the surgical workflow to enable making better decisions during surgery.
INTRAOPERATIVE FLUORESCENCE IMAGING
WILL WE HAVE
VIDEO HERE?
Data management solutions from ZEISS are part of the ZEISS. Medical Ecosystem which combines unsurpassed ocular expertise with digital technology – connecting devices, data and applications – to support you in optimizing your clinical management of patients. INTRAOPERATIVE FLUORESCENCE IMAGING
EXPLORE OUR
LEADING PORTFOLIO