EFFECTIVE AND EFFICIENT FUNDUS IMAGING AND REVIEW
ZEISS RETINAL
CAMERAS
Setting the standard for premier quality retinal photos since 1926, ZEISS continues to develop game-changing fundus imaging solutions – from essential, high-resolution diagnostic technology to specialty, True Color, ultra-widefield innovations.
PART OF THE ZEISS MEDICAL ECOSYSTEM
SETTING THE STANDARD FOR EXCELLENCE
IN FUNDUS PHOTOGRAPHY
Whether you're a practice or health care clinic looking for a simple, portable imaging solution that any member of your staff can easily learn to use or desire the ability to provide on-the-go care to patients in distant locations without the need to dilate, our hand-held solution offers the flexibility you need with the ZEISS quality and connectivity you've come to expect.
Reliably detecting and monitoring retinal disorders is key to ensuring high-quality care and maintaining the vision of your patients. The VISUSCOUT® 100 from ZEISS lets you do precisely that. As a lightweight and compact fundus camera, it is the perfect simple retinal imaging companion which easily captures color and red-free images instantly with the 40° field of view.
ZEISS CLARUS 500
CLARUS™ 500 from ZEISS is the only fundus imaging system that combines True Color and clarity within an ultra-wide field of view, enabling clinicians to manage patients with confidence. Empower your practice with the flexibility of FAF blue, FAF green, external, stereo and Infrared (IR) image capture modalities. Take advantage of comprehensive practice support resources including patient education and marketing resources that make it simple to educate patients about ultra-widefield fundus imaging while growing your practice.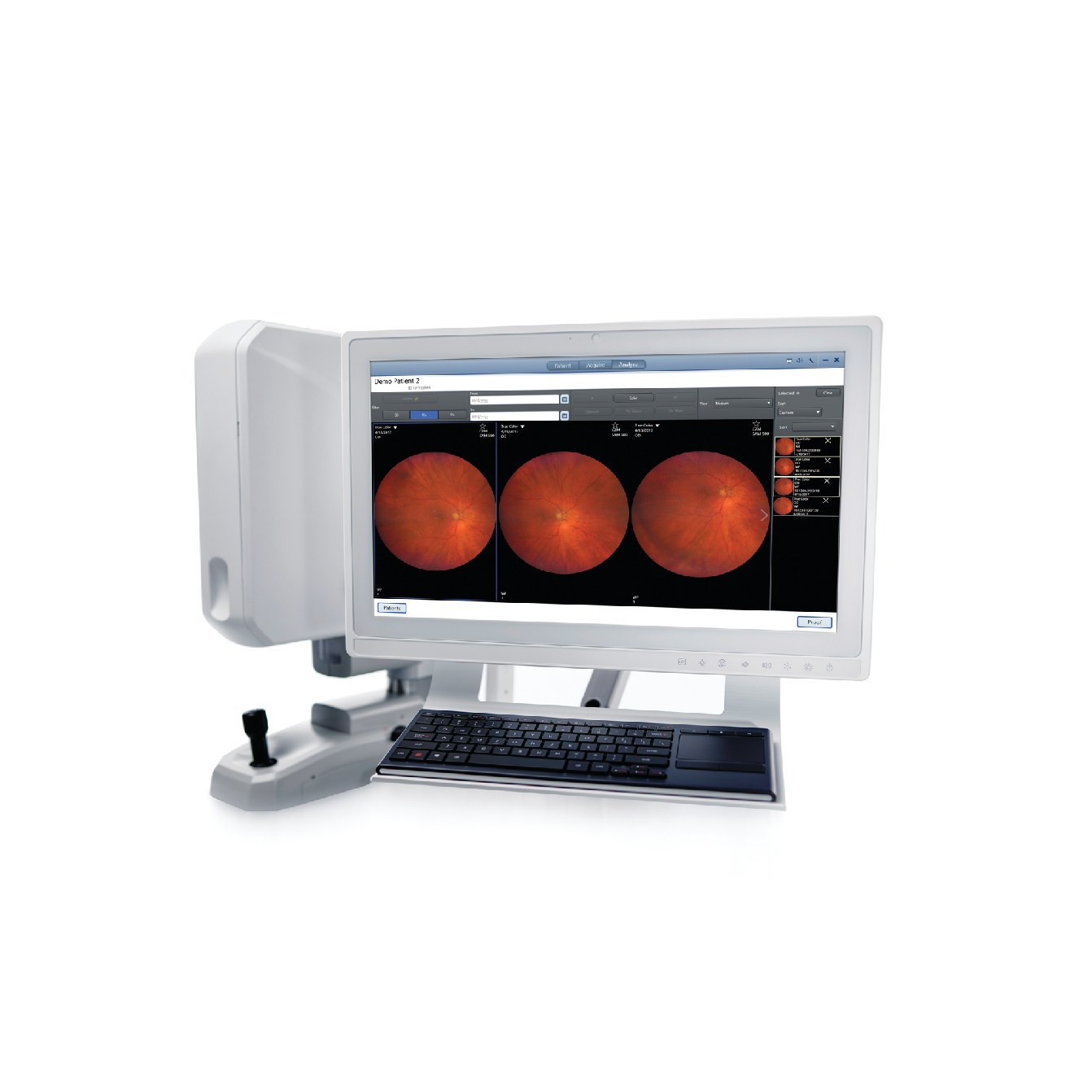 ZEISS CLARUS 700
As the latest addition to the ZEISS ultra-widefield portfolio, ZEISS CLARUS 700 combines ultra-widefield imaging with True Color, excellent clarity and a complete suite of imaging modalities. CLARUS 700 takes all the features and benefits of the CLARUS 500 and elevates its application in specialty practices where Fluorescein Angiography (FA) is an important part of advanced patient care, making it the premium comprehensive solution.